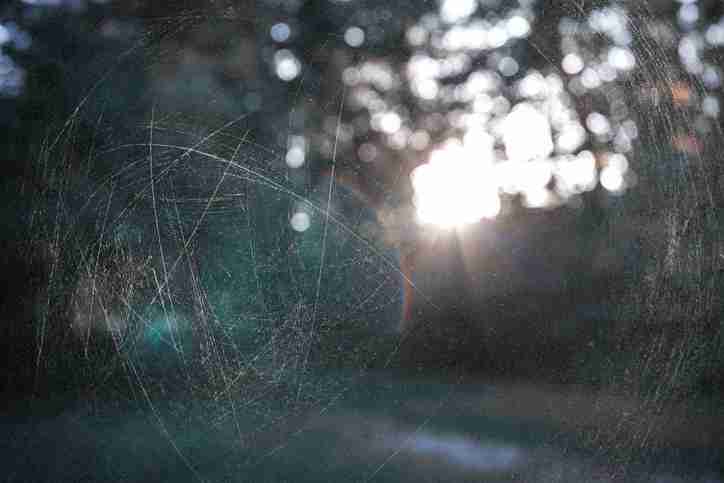 There's nothing quite like a sparkling clean window. It feels as though you've brought the outdoors inside with you, and adds to the beauty of your home. But when your windows are scratched, the house begins to look dated and your view isn't so effortless anymore. Learn how to prevent scratches on your windows to avoid these problems.
Ironically, one of the main ways windows get scratched is during routine cleaning. That's probably not the result you were after! But if you take special care while cleaning your windows, this common scenario can be avoided.
Make sure to use the correct materials when cleaning your windows. Avoid paper towels that leave smudges, and opt for a soft cloth or other materials specifically rated as "glass safe". A microfiber cloth is a good choice.
And no matter how tempting it is, to help you remove stubborn old paint or other stains, don't use a razor blade or abrasive wire brushes to clean your windows!
Exercise patience when cleaning your windows. Yes, it is tempting to scrub hard or to use abrasive materials, but a clean window is your end goal here. A clean window with scratches is not! So take your time, and try scrubbing stubborn spots in different directions.
And remember to try cleaning your windows from both sides. Sometimes you might find yourself working hard at a stubborn spot, only to discover it was on the opposite side of the glass. So much of that furious scrubbing can be avoided if you take your time and clean the windows thoroughly – inside and out.
And of course, the best way to prevent scratches on your windows is to call in the professionals. We have all the right tools and experience to get your windows sparkling clean, without unsightly smudges and scratches. Give us a call to discuss your situation, and we'll be happy to help.