It is one of the best times of the year: gathering the family around the dinner table to share a delicious meal together and create new memories.
If you are hosting loved ones for the holiday season, a lot needs to be done to prepare for Thanksgiving. Not only are you planning the meal and buying groceries, but many homeowners are also spending time on deep cleaning activities to ensure their home is as comfortable and clean as possible.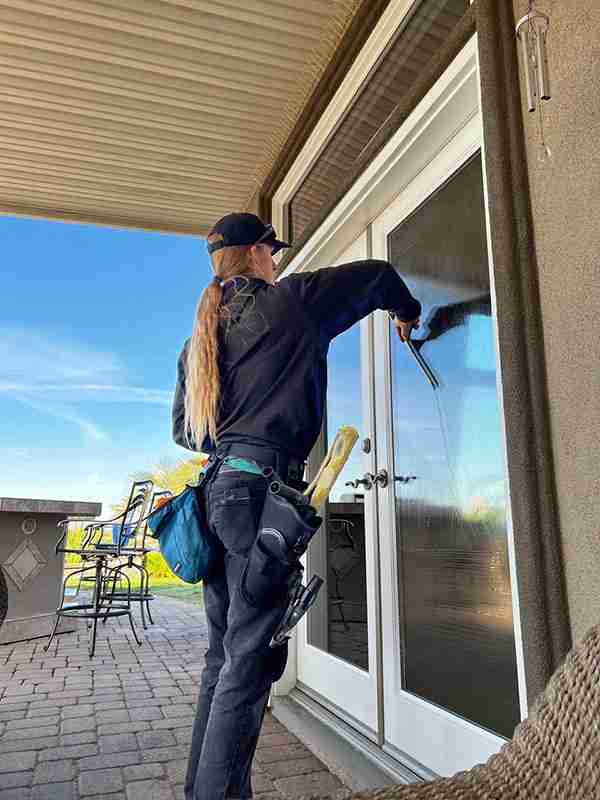 One thing to add to your to-do list this holiday season: residential window cleaning in Temecula. You want your home to sparkle this season, so make sure the windows are clean and shiny.
Clean Windows Set the Best Impression
Many people agree that windows are often a focal point inside and outside a home. Whether hanging holiday wreaths in the windows or lighting candles on the windowsills, make sure the glass and window frames are clean.
When Thanksgiving is over, and you are setting up Christmas decorations, clean windows allow visitors and people passing by to see your tree inside. As the holiday lights shine, they look the brightest through clean windows.
In addition to improving the overall look and feel of your Thanksgiving and Christmas decorations, clean windows also help to maximize the natural light during the shortest days of the year. When you open the window coverings and invite the sunshine into your home, clean windows will bring in the most sunlight possible.
Call the Pros for Expert Window Cleaning Services
It takes time and energy to work on home maintenance projects, which is why window cleaning often falls to the bottom of the priority list during this time of year. Since you already have a lot going on to prepare for the holiday celebrations, it makes sense to invest in professional services. Our team is here to help with residential window cleaning in Temecula, giving you a beautiful home without the hard work involved.
If you are planning to hire window cleaners, then make sure to choose a reputable team that you can trust. Ask questions about their expertise, experience, supplies, and safety practices. This information can help as you are making the decision about the team you would like to bring to your home.
Our professional crew at Pozitive Enterprises is just a phone call away. We offer full-service solutions for your windows. Not only can you hire us for window cleaning services in Temecula, but we also provide complimentary services such as screen cleaning, screen repair, and solar panel cleaning. Contact us for more information about these services and request a free estimate for your home: (951) 710-7044.