When the weather changes, it is the perfect opportunity to consider home maintenance and cleaning projects that must be addressed. Not only do you have more time on your hands because the kids are back in school, but summer vacation is also over, and many people are turning their priorities back to work and home responsibilities.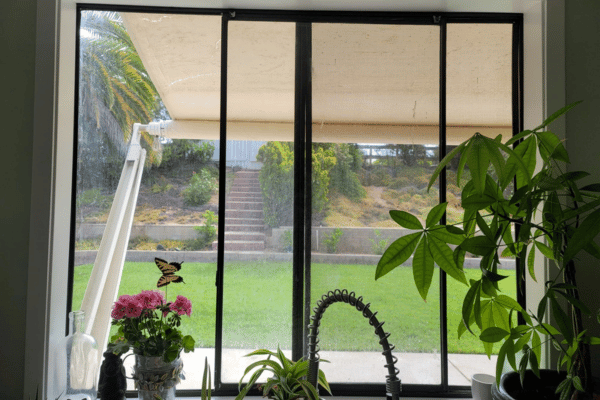 Here are a few tips to implement to ensure that your home is ready for the cooler weather that is coming up. You can make minor improvements and repairs, and it is also a great time to invest in residential window cleaning in Temecula.
Inspect for Drafty Windows
Even a seemingly small draft can significantly impact your utility costs. If air leaks, it means that heat is escaping from your home, and the HVAC system needs to work harder to maintain a comfortable indoor temperature. Check all windows to find where the air is coming through, then use weather stripping or caulk to block these drafts.
Invest in Quality Window Treatments
Good window treatments can help add a bit more insulation to your home. Not only will these window treatments keep your home warmer in the cooler months, but they can also help keep your home cool during the summer.
Clean the Windows
Keeping your windows clean is a crucial step to ensure durability and longevity. Clean windows have a lower risk of wear and tear because you remove damaging particles from the window surfaces. In addition to protecting your windows and reducing damage, these window cleaning services also upgrade your living conditions because you can enjoy more natural sunlight coming through the glass and into your rooms.
Practice Consistency with a Cleaning and Maintenance Routine
The more consistent you are with maintenance and residential window cleaning in Temecula, the longer your windows will last. Good windows are designed to maintain durability for many years. But eventually, they can start to break down and will need to be replaced. If you are consistent with your cleaning and maintenance schedule, then it helps to extend the life of your windows so that you can save money in the long run by delaying the need for replacement services.
Too often, window cleaning and maintenance fall on the back burner because homeowners are distracted by other things. Make sure to mark your calendar and use the seasonal changes as reminders that you need to inspect the windows, clean them, and manage any necessary repairs.
For more information about trusted window cleaning services, contact our professional team at Pozitive Enterprises. We offer a full range of services for your unique needs. Contact us if you have questions about window cleaning, screen repair, solar power cleaning, and more: (951) 710-7044.