First impressions matter: the moment a customer or client walks through your office door, they are formulating an opinion about your company. It doesn't matter if you have a high-end office or a warehouse space; you need to make sure that you have a steady cleaning schedule in place.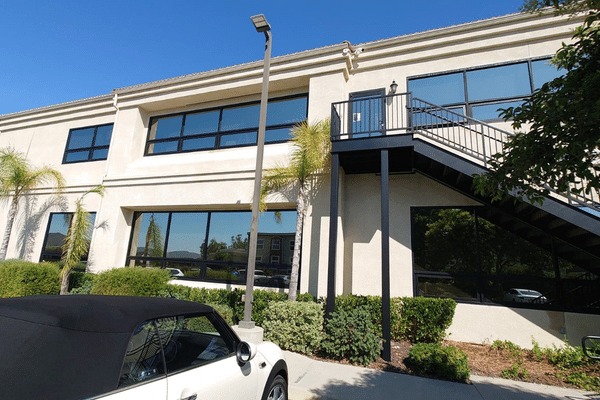 Many businesses are consistent about ongoing janitorial services, such as washing the floors and cleaning the bathrooms. But it's easy for more significant maintenance tasks to fall to the back burner. Window cleaning is one important item on your to-do list that will have a notable impact on the overall appearance of your commercial building.
How Clean Windows Benefit Your Business
The truth is that paying for commercial window cleaning in Temecula can actually be an investment for your business! Here are a few benefits you can expect from window cleaning services:
Natural Light: Remove the grime and dirt from the window panes to bring in more natural light. This light helps to brighten the rooms without the need to turn up indoor lighting, which could help to reduce your electricity bills.
Reduce Health Issues: Getting the dust and grime off the windows improves indoor air quality, which helps reduce the risk of associated health issues. For example, your employees will feel better when the windows and rest of the office is clean, especially if they have respiratory problems or allergies.
Avoid Liabilities: Business owners need to be proactive about avoiding issues that could result in occupational health hazards. For example, if your employees are getting sick because they are working in an unclean environment, it can cause you to lose money. Invest in commercial cleaning services to ensure the hygiene and cleanliness of the workspace.
Customer Confidence: It's essential to make sure that your customers feel good every time they step into your commercial space. Setting a good impression with a clean building boosts confidence, which can increase the likelihood that the customer will purchase from your business.
Employee Productivity: Happy employees are productive employees, and employee productivity can lead to higher profit margins. Many factors impact employee productivity, including the cleanliness of the workspace. Professional cleaning services, including commercial window cleaning, can make the office feel more comfortable and welcoming. As a result, employee satisfaction can increase – which also boosts productivity and could have an impact on overall profitability.
Commercial Window Cleaning Services in Temecula
When you need help cleaning the windows in your workspace or office, then Pozitive Enterprises is the team to call. We offer full-service solutions for businesses of all sizes. Contact us to schedule a consultation and learn about all the services we offer, including window cleaning, solar panel cleaning, and screen repair: (951) 710-7044.