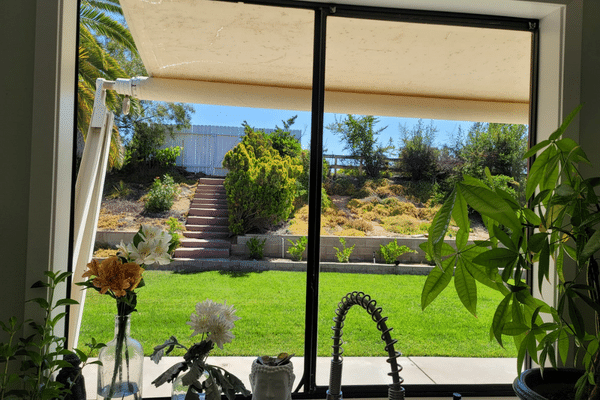 House cleaning services can be an excellent way for you to save time and money. But it's important to remember that house cleaners can't take care of all the tasks that need to be handled in your home. Even if your house cleaning company tells you that they offer window cleaning services, there are benefits to hiring a professional window cleaning instead.
Here are a few reasons why a window cleaning service in Temecula is a better solution compared to general house cleaning services:
Effective Window Cleaning Methods
House cleaners have a variety of DIY methods for cleaning different parts of your home – the windows included. These methods might have different levels of effectiveness. So, you may pay extra for the window cleaning services, only to find that your windows still look subpar.
A handful of paper towels and a bottle of Windex isn't enough to remove the dirt and make your windows look as good as new. Instead, hire an expert window cleaning team that brings the best tools to leave you satisfied with the results.
Protecting Your Windows
Did you know that specific DIY window cleaning methods can actually damage your windows? Even though the windows seem durable and strong, there is a risk of moving dirt around the window in a way that scratches the glass.
You spent a lot of money on the window installation, so it makes sense to protect your investment. Professional window cleaning services can extend the lifespan of your current windows, which helps to protect the value of your home. Plus, you can avoid the need to replace the windows in the future.
Other Available Services
Not only will professional window cleaning contractors make sure your glass and window frames look great, but you can also access other home services at the same time. For example, if screen damage is identified during the services, the window cleaning team will show you the damage and offer repair recommendations.
It's convenient to have screen repair services in Temecula at the same time as your window cleaning services. As a result, you can improve the overall appearance and function of your windows without the need to bring in an additional service provider for help.
Quality Window Cleaning Services in Temecula
You deserve quality window cleaning services, which is why it makes sense to call the local experts: Pozitive Enterprises. We offer these services for residential and businesses in Temecula, as well as all of the nearby cities. Contact us at your convenience to book a consultation and get a free estimate for your window cleaning project. Additionally, we provide a variety of other services, including screen repair, solar panel cleaning, and more: (951) 710-7044.