Many families agree: summer is the best time of year! Not only are the kids out of school, but more time is available to plan activities, backyard parties, BBQs, and more.
Whether you love to have casual gatherings throughout the week or are hosting a formal event such as a backyard wedding or baby shower, make sure your home is ready for your guests.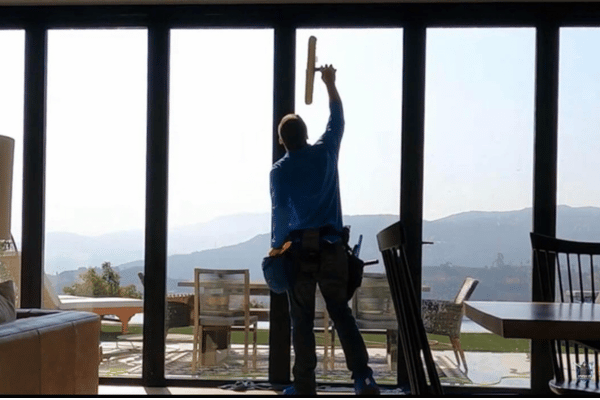 Setting a First Impression
The outside of your home is the first thing people will see when they visit, so make sure you are setting a good first impression with clean windows. Not only will people see the windows on the front of your home, but they will also notice the windows from the backyard as well.
If the windows are dirty and streaked, it can distract from other design features on and around your home. So, invest in residential window cleaning in Temecula to ensure the windows are sparkly clean and welcoming for your guests.
Maximize Natural Sunlight
There's no question that sunlight has an impact on mood and attitude throughout the day. When the windows are clean, it allows the sunlight to shine through, improving your home's indoor atmosphere.
In addition, bright, clean windows make the room feel more spacious and open. Not only will your guests be more comfortable in your home, but your family will enjoy the clean windows throughout the day – even when you aren't hosting friends for a party or gathering.
Avoid Home Maintenance Stress
Undoubtedly, it's worth the investment to bring in professional window cleaners in Temecula. Most homeowners don't have the time or tools to clean the windows properly, so it's better to hire experts for help.
You can relax and enjoy your evenings and weekends when you let the professionals manage your window cleaning. These services ensure that your windows look good with a streak-free shine. Plus, it's a faster and more effective solution to take care of this maintenance task for your home.
Safety is Priority
Finally, consider the benefit of safety for yourself and your family. People who don't have proper training or experience might be taking a risk by climbing on a ladder to reach the highest windows. A better solution is to let a trained and experienced team take care of the window cleaning project so you can avoid injury.
Call for Residential Window Cleaning in Temecula
If you need are ready to invest in residential or commercial window cleaning, then Pozitive Enterprises can tackle your project. Additionally, our team of professionals offers solar panel cleaning, screen repair, screen cleaning, and more. Contact us to learn more about these services: (951) 710-7044.