While flowers and chocolates are classic Valentine's gifts that everyone will love, some prefer more practical solutions that will last longer. Flowers will eventually wilt and die, and the enjoyment of chocolate ends when the package has been eaten. But other non-traditional gifts offer continued benefits in the coming weeks and months.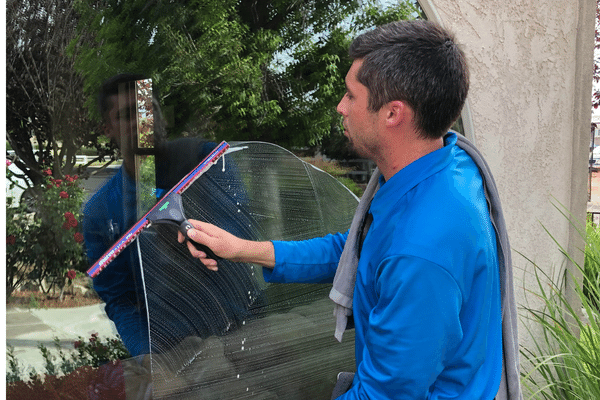 Residential window cleaning in Temecula might not seem like the most romantic gift for Valentine's Day. But you can show how much you love your family by scheduling a time to clean the windows.
Benefits of Clean Windows
Not only will your home look great when the windows are sparkly, but residential window cleaning can improve health and wellness. Here are a few benefits you can expect from professional window cleaning services:
Improve Appearance: There's no question that clean windows have an impact on curb appeal. Removing buildup from the glass helps to bring more natural light into your home, which improves the overall appearance of your living space.
Window Durability: Regular care and maintenance are essential to ensure that your windows are long-lasting and durable. Window cleaning removes deposits that accumulate on the glass, helping reduce the risk of etching and damage.
Reduce Allergies: Dust and microscopic compounds on the surface of the windows can affect allergy symptoms and other issues. Have you ever run your finger across the window or windowsill and found that you have dust collecting on your finger? Then it's a sign that window cleaning is overdue. Dirty windows are an accumulation of unwanted agents that could be contributing to allergy issues, with symptoms such as sneezing, coughing, fatigue, and more.
Pest Control: Windows can be an entry point for different types of insects, especially if you don't have a good seal on the window frames. Regular window cleaning can help to minimize the impact of pests in your home.
Mold Control: When condensation is collected on the windows, the moisture could increase the risk of mold and mildew growth. Window cleaning services can help you avoid issues such as discoloration (black or brown) spots around the windows. The right cleaning chemicals treat mold around the windows and prevent mold from coming back in the future.
Additionally, window cleaning services often include inspections to identify any potential issues in the earliest stages. For example, window cleaning experts might notice issues with problematic locks, broken glass, or faulty seals. The team can also inspect the screens to see whether screen cleaning or screen repair is necessary.
Call for a Free Window Cleaning Quote
If you are considering window cleaning services for your home, then reach out to our team at Pozitive Enterprises for more information. Contact us to schedule a consultation and get a free estimate for professional window cleaning, solar panel cleaning, and screen repair: (951) 710-7044.