Most Christmas wish lists are filled with fun gadgets, toys, electronics, clothing, books, and more. But have you thought about adding your home improvement wishes to your Christmas list? Instead of asking Santa for novelty items that will soon be forgotten in the back of a closet, it's a great time of year to request the home upgrades that you've wanted for so long.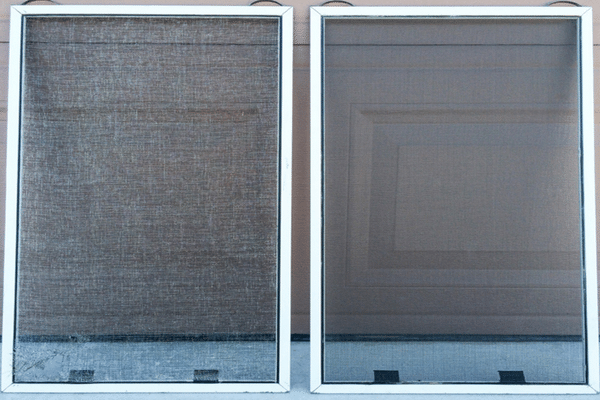 What are the home improvement projects that are affordable and will upgrade your living space? Window screen repair in Temecula is one thing that has probably been on the back burner for a long time. Other possibilities include interior painting, pressure washing the outside of the house, upgraded landscaping, and more.
Year-Round Benefits of Window Screen Repair
If you add window screen repair to your holiday wish list, the good news is you will enjoy the benefits of upgraded screens throughout the year. Here are a few of the reasons why screen repair and window screen cleaning in Temecula should be high on your priority list:
Keep Insects and Dirt Outside: It's nice to open the windows when the weather is pleasant. But if you don't have screens, then the open windows are an invitation for bugs and dirt to come inside. Even the smallest tears or cracks can be an opening where the bugs come in. Repairing the screen keeps the pests out and your home safe and comfortable.
Home Security: When you have quality screens covering the windows, then it is another deterrent that might keep the burglars outside. When you are talking to us about the cost of screen repair, ask about stronger materials that can protect your home more effectively.
Boost Curb Appeal: Worn and torn screens take an undeniable toll on your home's curb appeal. Window screen repair in Temecula is a simple and effective way to make your home look better, creating a more polished appearance that always sets the right impression when friends and family come to visit.
Improve Energy Efficiency: Repairing the screens means that you will be more comfortable opening the windows when needed. As a result, you can cool down the house without cranking up the HVAC system. Additionally, certain types of screens act as an extra layer of protection to keep heat from escaping in the winter and cool air from escaping in the summer.
Window Screen Repair Services Any Time
At Pozitive Enterprises, we offer quality services throughout the year. Our team knows the most effective and affordable solutions for improving the quality and appearance of your screens. Additionally, we also offer other services such as professional window cleaning, screen cleaning, and solar panel cleaning. Contact us for more information about available services: (951) 710-7044.