Temecula enjoys relatively mild weather throughout the year. But when it cools down during the "winter" months, it's an excellent opportunity to consider some of the home improvement projects that have been waiting on the back burner.
What are the things that you've been meaning to do to the exterior of your home? Since the weather is a little cooler, it's the perfect time of year to finish these products. Examples include landscaping updates, power washing, window screen repair, and solar panel cleaning in Temecula.
Lower Solar Panel Output in the Winter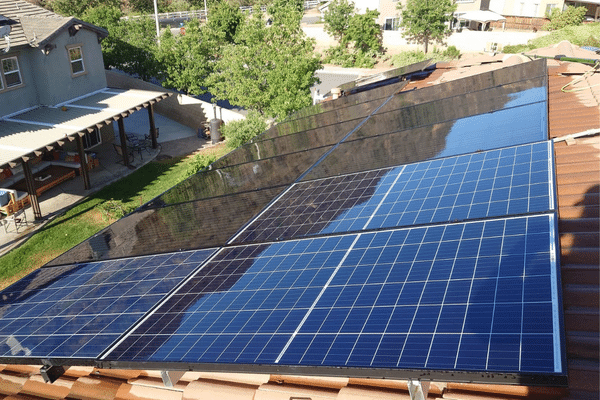 Even though you don't have to worry about snow on your solar panels, winter weather changes can take a toll on your energy generation during this time of year. The days are shorter, which means there is less sunlight shining on the solar panels. Additionally, the sun is at a lower angle, which can also affect solar panel performance.
But if you have good equipment and follow a proper maintenance plan, then you don't need to stress about solar panel performance during the colder months. Instead, reach out to a solar panel maintenance team to learn more about the options for optimizing your system's performance during the winter and throughout the year.
Solar Panel Annual Maintenance Recommendations
Here are a few of the most important maintenance tasks that you should prioritize to keep your solar power system in tip-top shape during this time of year:
Solar Panel Cleaning: It's worth the investment to hire professionals to help with solar panel cleaning in Temecula. Even a little bit of dirt and grime buildup throughout the year can take a toll on the overall performance of the solar panels.
Check the Battery Bank: If you have a battery system built-in with your solar panels, then it's a good idea to make sure the batteries are properly installed and working correctly. These batteries can store energy so you can tap into the electricity on cloudy days.
Adjust the Panel Angles: It might make sense to make a few adjustments to the angles of your solar panels. Since the sun is at a lower angle, a slight adjustment can go a long way to maximizing the sun exposure on the panels each day.
Repairs As Needed: When you hire a team to help with solar panel cleaning, also ask them to look for any signs of broken equipment or issues. If there are any problems, you can pay for solar panel repair as soon as possible to ensure that all panels are working in prime condition.
If it is time for solar panel cleaning in Temecula, then Pozitive Enterprises is just a phone call away. We invite you to reach out to our team to learn more about the available services, including window cleaning, screen cleaning, screen repair, and more. Contact us at your convenience: (951) 710-7044.