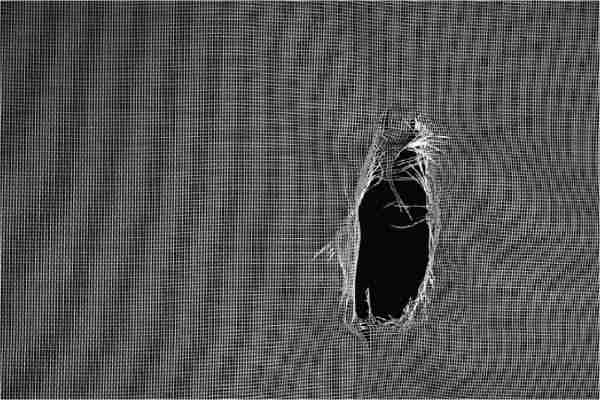 Even if you are careful about protecting your windows and screens, wear and tear can inevitably take a toll over time. Eventually, screens need to be repaired because there are tears and holes in the meshing, creating an opening for pests to come into your home when the windows are open.
If you are looking for ways to save money, then you might consider DIY screen repair. But this approach might not produce the best results. Instead, invest in professional services to ensure an optimal outcome.
Benefits of Professional Screen Repair and Installation
Why hire a pro team for screen repair or installation services? Here are some of the benefits you can expect from these services:
Warranty Coverage: Most of the time, DIY installation or repair voids the warranty on the products. If the screens wear out or break in the future, you might miss out on available warranty coverage. Unfortunately, improper DIY installation can cause immediate damage from the first day. Make sure to maintain warranty coverage by hiring the pros for this project instead.
Guarantee in Service: Most home contractors offer a guarantee of their services. So, if something goes wrong after installation, you simply need to pick up the phone and call the installation team to come to fix the problem. This quality assurance gives you peace of mind and reduces your stress levels about the installation.
Save Time: DIY might seem simple enough, especially if you've watched tutorial videos online. But the truth is that a lot of problems can occur when a non-professional is trying to complete this type of project. For example, you might waste a whole weekend (or more) trying to figure things out when an expert team could have finished the job in just a few hours.
Optimal Fit: For the best performance, it's essential to ensure that you have an optimal fit. If the fit isn't right, it can allow pests to get inside. Plus, poorly fitting screens have a higher risk of breaking. Maximize the performance and long-term durability by paying for professional installation and repair services.
Quality Materials and Top-Notch Installation in Temecula
You deserve the best quality in your home, which is why it makes sense to call the screen installation and repair experts. Whether you are working on renovations or building a new home, we are always here to help.
At Pozitive Enterprises, our goal is to ensure customer satisfaction on every project. If you have questions or need help with screen repair and installation in Temecula, then contact us at your convenience. We also offer professional window and solar panel cleaning services for both residential homes and office buildings: (951) 710-7044.