The windows on your home or business are one of the first things people notice when approaching the building. When these windows are clean, they set a great first impression because of the clear glass and shining views that can be enjoyed throughout the day. On the other hand, a buildup of dirt and grime can be a detraction, taking a toll on the overall appearance of the building and the first impressions people form when they come over.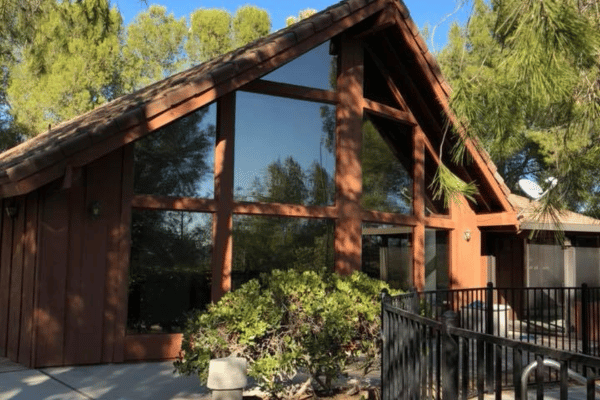 Every family wants to bring out the best in their home, which is why residential window cleaning in Temecula can be an excellent investment. There are undeniable benefits you will enjoy when bringing in an experienced crew to take care of the cleaning and maintenance of your windows.
What are the benefits you can expect from residential window cleaning services? Here are some of the most common reasons homeowners agree that professional window cleaning is worth the cost.
Boost Curb Appeal
Help your property stand out in the neighborhood with window cleaning services. It's incredible to see the difference! When the windows are clean, this small change can dramatically improve the appearance of your home.
Window cleaning and other exterior home services are important to help your property look great. Curb appeal matters. Not only does it affect first impressions when friends and family come to visit, but curb appeal also plays a role in how much you can sell the property when you decide to move in the future.
Natural Lighting Inside
When you open the windows and bring in the sunlight, it has an undeniable impact on the appearance of each room inside your house. The soft, warm light of the sun makes your home more comfortable and inviting, helping to improve your living conditions. Plus, natural light is a great way to boost your overall mood.
Clean, streak-free windows bring in the sunshine and allow you to enjoy the views through the windows. You'll be glad that the windows are clean!
Manage Maintenance Costs
Did you know that dirt and buildup on the windows can increase wear and tear over time? When the windows are dirty, it can have an impact on how quickly your windows are damaged in the future. The dirt can cause small scratches to form on the surface of the glass, which will impact the clarity and appearance of the windows down the road.
Pay for professional window cleaning right now to protect your home and minimize the maintenance and repairs needed later on.
At Pozitive Enterprises, our team is one of the leading providers of residential window cleaning services in Temecula. If you need help with your home or business windows, reach out at your convenience. Contact us for a consultation. In addition to window cleaning, we also offer solar panel cleaning and screen repair: (951) 710-7044.