Seasonal changes tend to occur when insect activity increases during the year. As the weather is warming up in the spring and summer months, it's common for bugs to be more present in and around your home or office.
The nicer weather makes it appealing to open the windows for fresh air. But if there are holes or tears in your window screens, there are entry points for insects to enter. Pests want to come inside because they are searching for shelter, a controlled climate, and food sources. Windows can be an entry point, especially when the screens are damaged.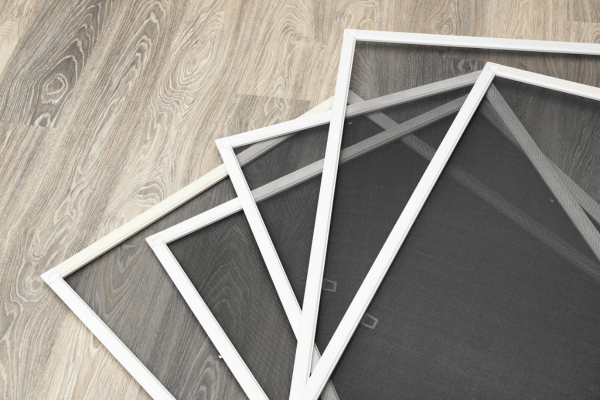 So, it's a good idea to check your screens during this time of year to see if there are any issues that need to be repaired. A proactive approach to maintaining quality screens is one of the best things you can do to avoid a pest infestation.
Tips to Prevent Pests from Coming in Through the Windows
Remember that the windows can invite pests into your home or office. Here are a few important tips to avoid the infestation and help with your pest control efforts:
Repair Broken Screens: Make sure your screens are in good condition. Each year, do a close inspection to find screens requiring screen repair. Just because a screen is torn doesn't mean the whole screen must be replaced. Instead, screen repair is much more affordable and can deliver excellent results.
Clean the Screens: Most people know that window cleaning services are necessary. But have you considered that screen cleaning is also important? Window screen cleaning in Temecula can help with pest control because you are washing away grime and buildup that might attract insects. Additionally, our team uses a professional-grade sealer when we clean the screens, which helps to prolong the life of the screens.
Seal the Windows: In addition to ensuring that the window screens are working optimally, make sure there are no cracks around the window glass where pests might come inside. Normal wear and tear can cause window casings to separate. Even the most minor gaps can be an entry point for insects. Make sure to seal any gaps with caulk. Not only will you keep the pests out, but it also helps with indoor climate control and energy efficiency.
If the screens and windows are in bad condition, then investing in replacement windows and/or screens might be necessary. But many times, a few maintenance tasks can restore your screens and windows, helping to delay the need to pay for these expensive renovations in the future.
Call Us for Window Screen Repair and Cleaning
Do you have a home or business in Temecula that requires window screen repair and/or cleaning services? We invite you to call us any time for a free estimate. You will love the results that are possible from professional services. Contact Pozitive Enterprises for information about our services: screen repair, screen cleaning, window cleaning, solar panel cleaning, and more: (951) 710-7044.