As the weather is warming up, it's the perfect time of year to open the windows and work on a few spring cleaning projects! What are the items on your home to-do list that finally need to be tackled? Right now, a little bit of work can go a long way to ensure that your home is comfortable and clean for the upcoming summer months.
Whether you are getting ready to sell your home or want to improve curb appeal before family comes to visit, make sure that window cleaning is at the top of your list. It's amazing how much clean windows contribute to the overall look and feel of your home!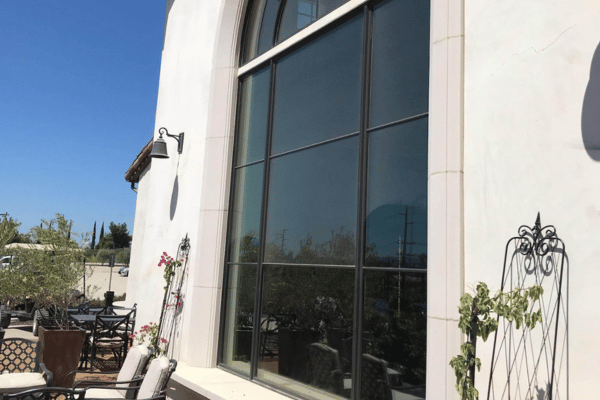 Here are a few reasons why residential window cleaning in Temecula has a positive impact on curb appeal:
Set a Good First Impression
You love hosting friends and family in your home, but have you considered how the appearance of your home sets the first impression when people come to visit? If the windows are poorly-maintained and dirty, it impacts how someone feels when they come into your home.
Not only do clean windows look good, but they also send a message that you are prioritizing health and wellness. When someone approaches your property and sees clean windows, it sets the tone for what they should expect when they step inside.
Attracts Potential Buyers
If you are preparing to sell the property, you need to be proactive about attracting people who are ready to buy your home. Clean windows make your home more inviting by bringing in sunlight and maximizing the views.
Always add window cleaning to your to-do list so that buyers experience the "wow" factor from the moment they walk through the door.
Minimize Wear and Tear
Did you know that leaving dirt and grime on the surface of the windows can take a toll on the quality of your windows over time? The buildup can cause a little bit of damage here and there, which adds up to a lot of scratches and damage on the windows in the future.
If you want to minimize wear and tear, then it's essential to maintain a regular window cleaning schedule. Mark your calendar and make sure you are cleaning the windows before too much dirt starts to collect on the surface of the glass.
Window Installation and Maintenance Tips from the Experts
Do you have questions about caring for the windows in your home? Or are you ready to install new windows? Reach out to the experts here at Pozitive Enterprises. We offer full-service solutions for residential window cleaning in Temecula and more. Contact us for a consultation and to learn about available services: (951) 710-7044.