Once you have invested in a solar panel system for your home or office, the panels will generate energy on a daily basis. A good system is hands-free, allowing you to enjoy the benefits of these panels without worrying about too much maintenance or necessary interaction.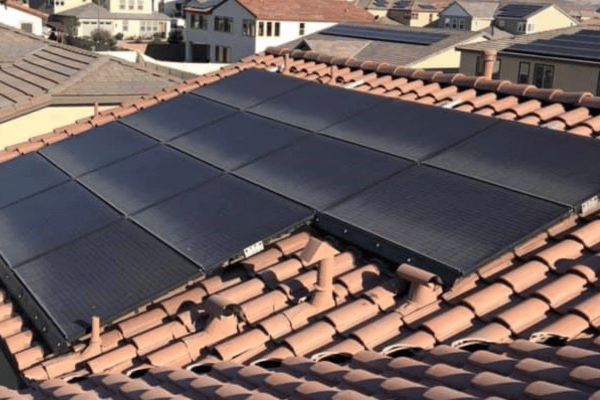 To get the most value and efficiency out of your solar panels, a few maintenance and cleaning tasks need to be addressed occasionally. Rest assured, knowing that solar panels only require light maintenance compared to other home systems. But a little bit of effort can go a long way to optimize the performance of these panels.
Tips for Solar Panel Maintenance
If debris, dust or bird droppings are building up on the surface of your solar panels, these particles can affect renewable energy production. The more dirt and grime, the harder it is for the sun's rays to make it through the mess and reach the critical portions of the panels.
Solar panel cleaning and maintenance can require using specialized equipment to clean and polish the surfaces.  Spraying down your solar panels with hose water might sound like a simple solution, however, over time hose water can create hard water build up and could potentially cause more damage to the panels and the system components.  Another risk is that if you spray water on your solar panels during the summer heat, you run the risk of them potentially cracking, leading to panel replacements. The fastest and easiest solution is to hire a professional team so you can take care of the task quickly and safely.
At the same time, when you are investing in solar panel cleaning it is also a great time to ask the professionals to inspect the panels, look for any visible damage or potential issues. If they see something that doesn't look right, it might be time to bring in a solar panel repair team for help. A little bit of cleaning and maintenance right now can go a long way to preserve the quality of the solar panels and help you optimize the lifespan of your equipment in the future.
How Often Do You Need Solar Panel Cleaning in Temecula?
Many factors can influence the frequency of solar panel cleaning, including the weather, season, and environment. When storm season is happening, you should clean the panels more frequently. Cleaning services are still necessary if it's not raining because dust can collect on the panel surfaces.
Most solar companies recommend cleaning the panels once or twice a year. Pay attention to the appearance of the panels and call for professional services if you can see visible dirt and grime. Even if the panels don't look too bad, but it's been a while since the last cleaning, it can still be beneficial to be proactive with solar panel cleaning services.
Call the Solar Panel Cleaning Experts in Temecula
It can be dangerous to climb on your roof for DIY solar panel cleaning. If you need assistance, reach out to our team at Pozitive Enterprises. In addition to solar panel cleaning in Temecula, we offer screen cleaning, window cleaning, screen repair and installation, and more. Contact us for a consultation to see how we can help your home or business: (951) 710-7044.