When customers and business associates come to your building, they will have a lasting impression about your company based on the first impressions that are formed. Not only do you need a well-kept property, but good furniture and tasteful design go a long way to ensure that you are building your brand. As you are putting together your building maintenance to-do list, make sure that you add commercial window cleaning in Temecula to your priorities.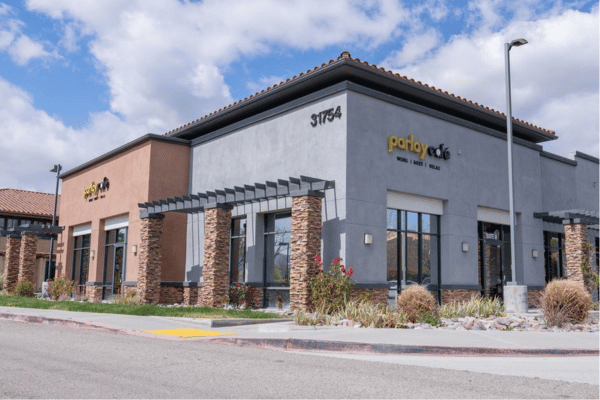 Benefits of Clean Windows for Your Business
It's easy to let window cleaning fall to the back burner, especially when you have many other responsibilities to handle in the day-to-day running of a business. However, bright and clean windows shouldn't fall to the bottom of the priority list. The appearance of your windows makes a big difference in the overall appearance of the building – both on the inside and the outside.
Not only are clean windows beneficial for aesthetics, but you can enjoy a range of other benefits by calling the window cleaning experts. Here are a few other reasons why window cleaning services are a good investment for your company:
Better Indoor Air Quality: It's important that you are providing a healthy and safe environment for your employees and customers. If the windows collect dirt and dust, then you can be sure these particles impact indoor air quality. Regular window cleaning helps remove these particles to maintain fresh indoor air. Also, consider using an air filtration system inside.
Protect the Windows from Damage: Not only do dirty windows look unsightly, but when dirt remains on the surface of the glass, it can cause damage over time. In fact, skipping window cleaning services can actually shorten the lifespan of your windows. You want to protect your windows for as long as possible, which is why it's important to make sure that the windows are cleaned regularly.
Optimize Indoor Light: Sparkling, clean glass is always the best answer to bring in the most natural light possible. When the windows are freshly cleaned, the interior looks brighter and more welcoming. As a result, you are creating a better atmosphere for your customers and employees.
Building Curb Appeal: You want to set a positive "wow factor" when someone approaches your building. Clean windows are one of many things that can help to boost your curb appeal.
Is It Time for Commercial Window Cleaning?
When was the last time you had your business windows cleaned? If the windows are looking dirty and grungy, then we invite you to contact our experienced team at Pozitive Enterprises for information about available services. Call us to schedule a consultation for either business or residential services, including professional window cleaning, solar panel cleaning, and screen repair: (951) 710-7044.