Window cleaning might seem like a reasonable DIY project. But when you get into the process, you'll be surprised to see how much time and effort it takes to make the windows look good. If you want your windows to shine, then you need to be proactive about consistent window cleaning and using the right equipment.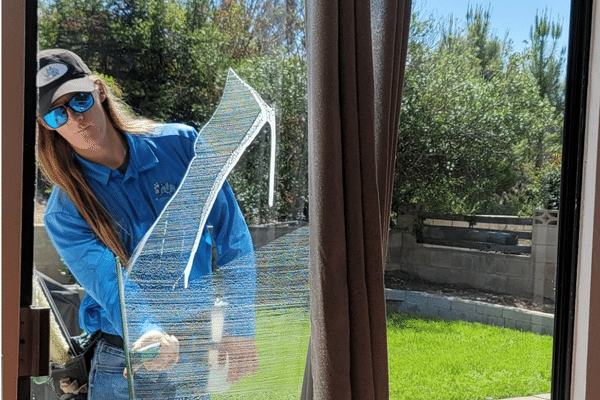 Many homeowners don't want to spend their evenings and weekends on home improvement and cleaning projects. Instead of giving up your free time, consider the benefits of hiring services for residential window cleaning in Temecula. Here are some of the benefits you will enjoy from regular window cleaning:
Protect the Quality of Your Windows
Cleaning the windows regularly is essential to protect against everyday wear and tear. For example, clean windows have a lower risk of damage from pitting and scratches from debris, dirt, and other contaminants that collect on the glass surface.
It's easy for these compounds to collect on the windows, which causes small etching that adds up over time. But you can prevent the damage with cleaning services, which might help to protect the quality and extend the lifespan of the windows.
Early Detection of Problems
One notable benefit of hiring a professional team for residential window cleaning in Temecula is that the pros will spot potential issues in the earliest stages. Our team knows the windows, and we can find the most common issues, such as damage to the frames, seals, or glass. Early detection makes it easier to protect your home because you can be proactive with window repair before these minor issues turn into major problems.
Professional Tools for Professional Results
It is an investment to buy the right types of tools to clean the windows – and it makes a notable difference to use these quality tools.
When you hire a professional window cleaning team, we tackle the grime and dirt on both the interior and exterior window surfaces. Not only do we use the right equipment to ensure quality results, but this pro equipment is paired with our trained skills. As a result, we ensure the highest levels of safety and quality for every window cleaning project.
We bring everything you need to clean the windows correctly, saving you money and eliminating the requirement for you to buy expensive equipment at the local hardware store.
Call for a Window Cleaning Estimate
What services do you need for your home or office? If you are interested in more information, we invite you to contact our team for a customized estimate for residential window cleaning in Temecula.
Contact Pozitive Enterprises for more information about window cleaning services, as well as solar panel cleaning, screen repair and more: (951) 710-7044.